Welcome to Advanced BMI Weight Loss Surgery in Lebanon.
Advanced BMI Weight Loss Surgery Lebanon Team includes, weight loss surgeons, endocrinologists, a gastro-enterologist, an experienced nutritionist in weight loss nutrition, an expert physical trainer, a psychologist who understand the challenges of long-term weight loss, and a bariatric surgery clinical coordinator with extensive experience helping patients get through the process of weight loss surgery.
At Advanced BMI, we offer free Informational Seminars, open to the general public. Each seminar provides prospective patients with information about weight loss surgery and the Advanced-BMI Weight Loss Programs. Our team will describe details of the surgical procedures, our comprehensive program, the medical effects of untreated morbid obesity, and the lifestyle changes that accompany weight loss surgery. There will be time allotted for questions and answers.
Read on to learn more about Advanced BMI Team:
Dr Nagi Jean Safa, Certified Weight Loss Surgeon
Dr Abdo Alam, Pulmonologist, Critical Care Medicine
Dr Khaled Ahmad, General Surgery and Weight Loss Surgery
Dr Georges Ghoussoub, Dermatologist
Dr David Abou Khalil, Physical Therapist
Marleine Hermes Wakim, Certified Nurse, Hair Transplant Specialist
Jessica Daou, Certified Nurse, Laser Technician
Tina Tohme, Patient Coordinator
Book an Appointment
Meet with Dr Nagi Jean Safa in LEBANON. Renowned Bariatric Surgeon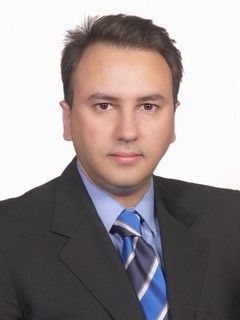 Dr Nagi Jean Safa,
Bariatric Surgeon
Certified Weight Loss Surgeon – Former Surgeon at the University of Montreal – Author of books about weight loss surgery.
Dr Nagi Jean Safa has dedicated his professional career to the treatment of morbid obesity. He is a Metabolic and Bariatric Surgeon (Weight-Loss Surgeon) at the Advanced BMI in Lebanon and at the Sacred Heart Hospital of Montreal, and holds an academic appointment at the University of Montreal. Furthermore, he is involved in the training of residents and surgical fellows on how to perform advanced laparoscopic obesity surgery. Throughout his practice, Dr Safa performed more than two thousand laparoscopic procedures, including Roux en Y gastric bypass, sleeve gastrectomy, gastric banding, gastric plication and many other abdominal surgery procedures. Dr Safa holds professional memberships with:
Read More about Dr Nagi Safa
Search for Dr Safa on Google

Dr. Georges Ghoussoub
Certified Dermatologist, specialized in skin surgery and Aesthetic dermatology, as well as in skin cancer and venereology (sexual transmitted diseases). He completed his medical studies between Lebanon and Dublin University, Ireland. Fellowship in laser and Cosmetic Dermatology Surgery and Mohs Micrographic Surgery for skin Cancer. He's currently an active member in the Lebanese Society of Dermatology.
Dermatologist, Skin Surgery
Email : info@advancedbmi.com

Dr. David Abou khalil
Specialised in Physical therapy from the Lebanese University. American Board of Anti-Aging Health Practitioners from the American academy of Anti-Aging Medicine. He also specialized in Advanced manual Myoskeletal therapy from (FFPI-USA), in Lymphatic system therapy from (CHUV-France), in Polarity and Healing therapy from (HHS-USA) and in Body reshaping & Medical Laser therapy from the (A.E- France). Member of the World Confederation for Physical Therapy, and the Arab and European confederation for physical therapy.
Physical Therapist
Email : info@advancedbmi.com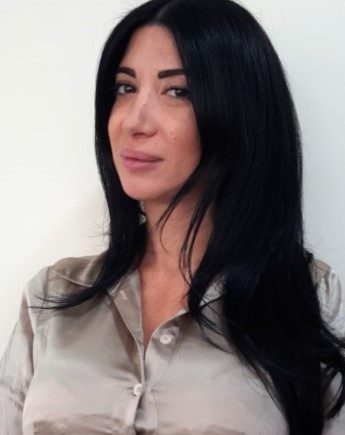 Tina Tohme
Tina holds a BA in Art and Science from the
University of Quebec in Montreal (UQAM)
. She coordinates and manages all the appointments and assures that every patient receives all what he/she needs before and after surgery. She also follows up with the patients after their surgery and keeps their data up to date.
Patient Coordinator
Email : info@advancedbmi.com
Type of Procedures
Sleeve
Bypass
Plication
Switch
Male performing weight loss surgery.
Female performing weight loss surgery.