ARM LIFT OR BRACHIOPLASTY
The loose skin can be removed with ease and a very nice contour of the arm can be achieved, but the scar cannot be hidden, as it would extend from the inner upper arm to the elbow.
The scar cannot be seen from the side or back view, but can be noticed when the patient lifts his/her arm.
Hence, individuals undergoing such procedures can cover the scars by wearing long sleeves. It takes 2-3 hours to perform this procedure and recovery time is around 1-2 weeks, and 4 weeks for jobs that require lifting. The arm lift can be performed in combination with other procedures. It could also involve the usage of drains and there is a risk of patchy numbness in the upper and lower arm. However, this numbness does not affect the patient in any possible way and fades away after a couple of days.
THIGHS LIFT AND BUTTOCK LIFT
To treat loose skin around the thighs and buttocks, a range of operations is performed based on each patient's individual needs. Abdominoplasty can be performed along with the lifting of the outer thighs.
This combined procedure of lifting both the buttock and thighs is termed as lower body lift.
Lifting of skin around the inner thighs can be done by the creation of incisions along the crease of the groin. If there is a severe excess of skin in the inner thighs, a long vertical incision is mandatory in order to make the skin tight, and the scars left behind would be prominently visible. Lifting the thighs and buttocks is a complicated procedure compared to abdominoplasty, as it might take several more hours and require a longer recovery period. The results are tremendous with the reshaping of the entire lower body. However, drains have to be used and the risks involved in this procedure are the same as that of the abdominoplasty procedure.
If you are interested in any cosmetic procedure with Dr Nagi Jean Safa, please contact us
Liposuction – Body Sculpting – Brazilian Butt lift (BBL) – Buttock Enhancement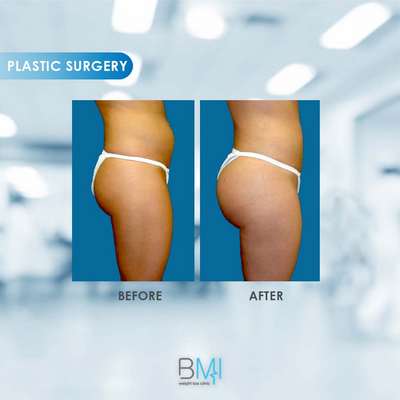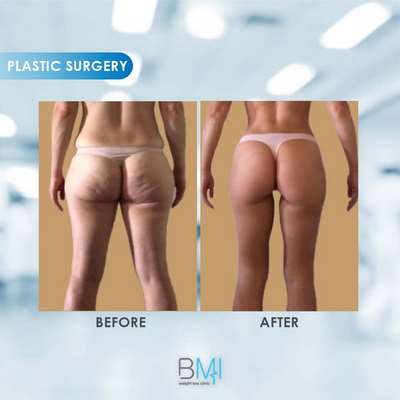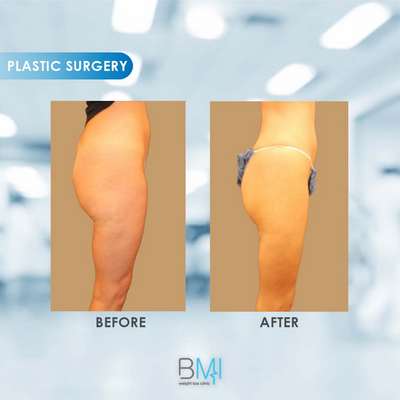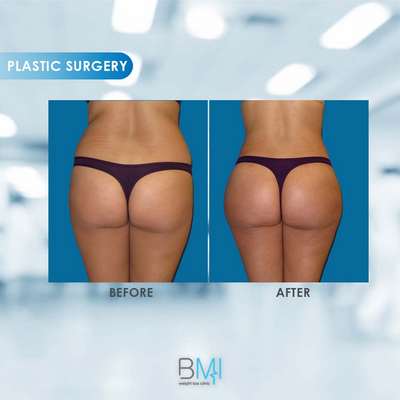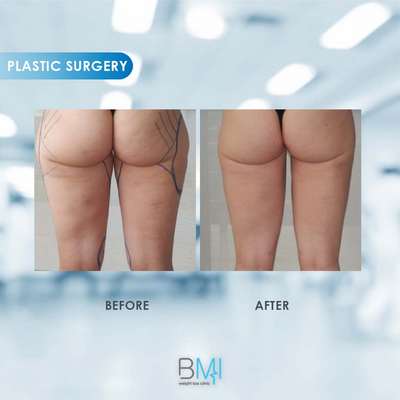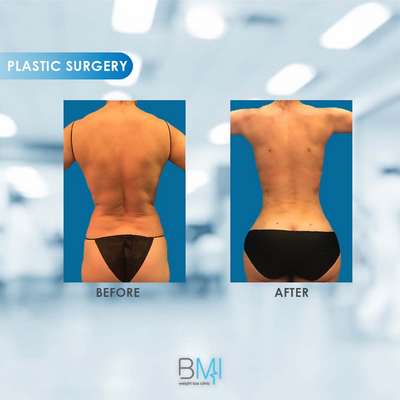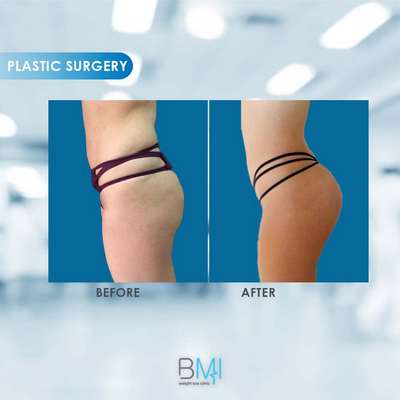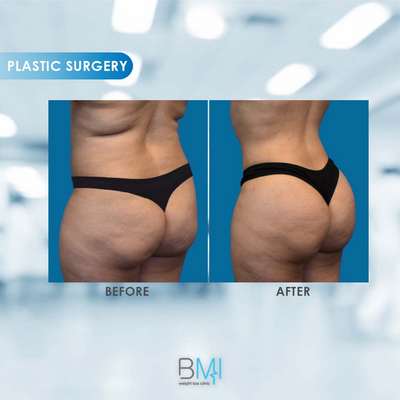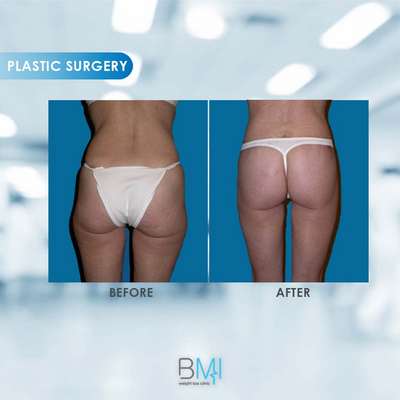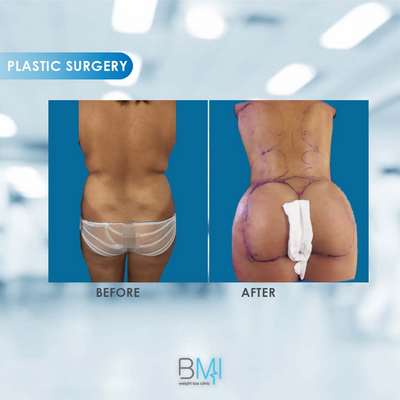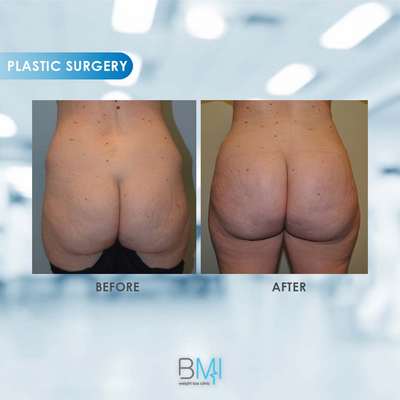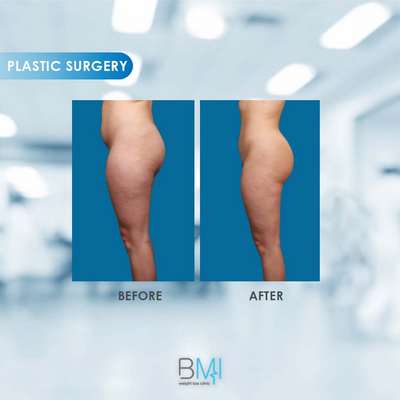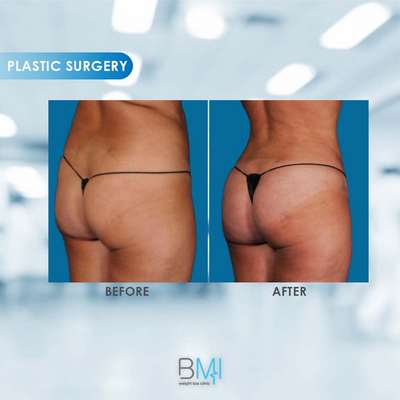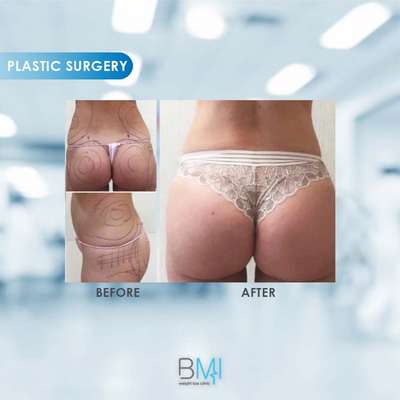 Thigh lift and liposuction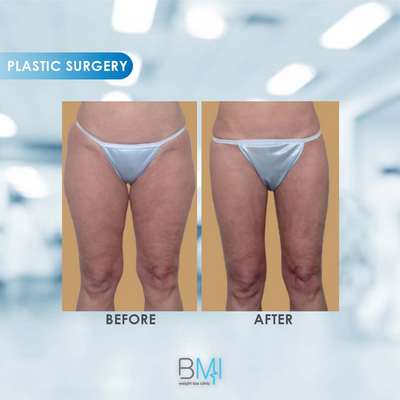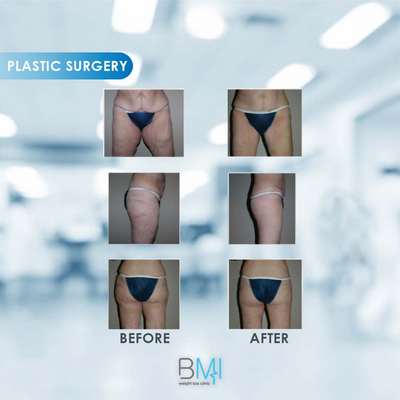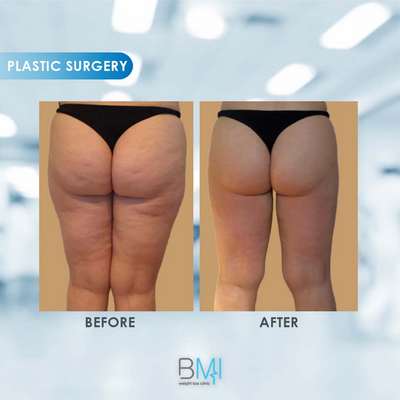 Arm lift and liposuction