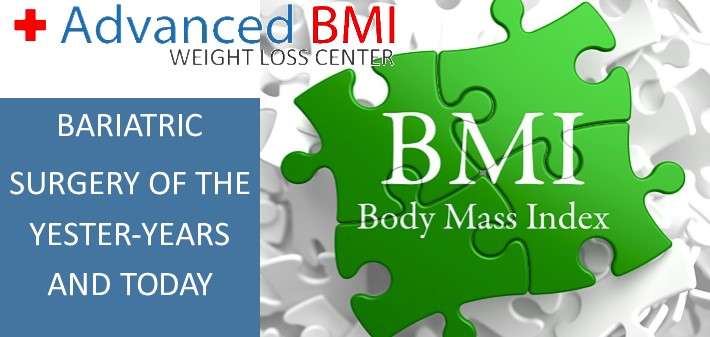 Bariatric Surgery Of The Yester-Years and Today: How Much Has It Really Changed
Although the bariatric surgical field has been around for at least 50 years, it's only been in the last decade that bariatric surgeons have seen significant advances take shape. Much of these changes happened because of the obesity epidemic that began during the 1970s. People demanded a more effective treatment for the obesity problems and its numerous complications. And, this led to the continuing progress and adjustment of more effective, much safer and durable bariatric operations like: duodenal switch, adjustable gastric banding, biliopancreatic diversion and Roux-en Y gastric bypass (RYGB). The second wave in bariatric surgery advances hit in the mid-1990s when minimally invasive surgery was introduced.
So Many Complications From Bariatric Surgery

There were less than 15,000 bariatric procedures every year done in the United States 15 years ago. Each one was carried with a laparotomy that demanded a week's worth of hospitalization and six weeks of recovery. Death rates were more than two percent and more than 25 percent for serious illness rates. Why such the high percentage? It was discovered later on that that the laparotomy itself was a major reason for the excessive percentage rate. After all, it led to a serious weakening in postoperative cardiopulmonary function, causing pneumonia, heart failure, atelectasis and respiratory failure. In fact, many patients had to stay in the intensive care unit (ICU) for an extended period of time. There were also numerous would complications – infections, hernias, dehisences and seromas. All of these things were normal complications of the procedure. In fact, hernias happened so frequently that they were considered the bariatric procedure's second stage.
What Is Today's Views Of Bariatric Surgery
There are more than 200,000 bariatric procedures carried out every year in the U.S., nearly two times that amount around the globe. Most all gastric banding procedures – 75 percent of RYGB procedures and some BPD procedures are carried out laparoscopically, which means more people and doctor have accepted the laparoscopic approach in bariatric surgery. There has also been a significant decrease in post-operative pain. Any hospital stay is usually between one and three days with a recovery timeframe of up to three weeks. Less than five percent of bariatric procedure patients have to stay in the ICU. On top of that, there has been a significant decrease in wound and cardiopulmonary complications that have been tied to the laparoscopic method. Today, the number of deaths due to the procedure is less than one percent. Needless to say, bariatric surgery is much safer and the go-to-choice over laparoscopic surgery.
Why Bariatric Surgeons Are Happy In Their Jobs
When it comes to the treatment of morbidly obese patients, bariatric surgeons feel there's nothing more gratifying and pleasing in the realm of surgical specialization than treating this population. After all, extremely overweight patients, people who are considered obese, are far more motivated to live a normal life and get rid of their health problems. According to Harvey Sugerman, a highly-respected bariatric surgeon, there is no other treatment in medicine like bariatric surgery. No treatment like which a surgeon can perform can cure multiple medical problems in a patient at one time. Obese patients tend to need more care than people of good weight. And, this burden not only falls on the patient but on their family as well. However, a successful weight loss surgery means two things: an extremely happy patient and an appreciative family.