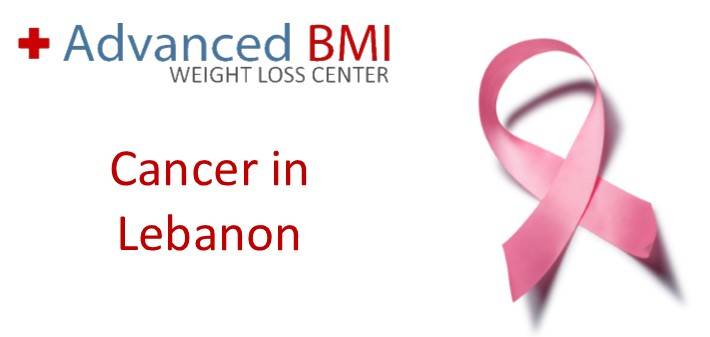 Cancer in Lebanon: incidence and statistics
Only after a proper analysis of cancer in Lebanon is conducted will it be possible to provide proper health care to those who are affected by this dreaded disease. Cancer is ranked the number three leading cause of death among Lebanese citizens. Only heart diseases as well as stroke are considered a bigger leading cause of death in Lebanon.
Cancer causes a heavy toll on patients, as they have to deal with the social as well as economic consequences of the disease. The cost of treatment and diagnosis is also very high and cancer can cause disabilities as well as other health issues. Lebanon is a small country whose citizens earn little money. Besides, the country is suffering from a decline in fertility as well as an increase in cancer rate. According to the UN, the average life expectancy of Lebanese citizens will go up from 71 years to approximately 79 years in the period between 2009 and 2050. This means that the burden of cancer will also increase, and that in turn will cause more economic stress. The last study concerning cancer incidence in Lebanon was conducted on a national scale way back in 1998. That study led to the formation of the National Cancer Registry. Much later, a few other attempts were made to examine the main sites of cancer in Lebanon.
Between the year 1983 and 1994 there were about 9364 cases of cancer reported in Lebanon and this shows that on average about 780 people suffered from the disease. This represents more than 33 percent of the national caseload. The incidence of cancer in Lebanon was evenly distributed among men and women. The average age of women sufferers was slightly lower than that of men. Women in the age group of 48.7 suffered from cancer while men who developed the condition were aged about 52.2 years. In men, the worst instances of cancer included bladder cancer, lung cancer, larynx cancer and lymphoma as well as leukemia. On the other hand, among women, the four most common instances of cancer were breast cancer, uterine cervix cancer, and lymphoma and brain cancer. Among women, leukemia and corpus uteri were equally common.
Breast cancer in Lebanon
Young age is a controversial subject as far as prognosis of breast cancer goes. Interestingly, about half of all breast cancer patients at the American University of Beirut Medical Center were less than fifty years old. Breast cancer is a very common women's cancer problem and in Lebanon breast cancer is a condition that affects many women and causes about 33 percent of deaths among them. The WHO has also revealed that in May of 2014 there were about 546 deaths that were directly attributed to breast cancer. This represents about 2.92 percent of all deaths in the country. Lebanon is ranked number 17 when it comes to breast cancer deaths in the world.
Colorectal, prostate and lung cancer in Lebanon
In the past three decades, the frequency with which women developed colorectal cancer came down while that of lung cancer went up in both men and women. Among men, oral cancer cases showed a decline and the same could be said about digestive system cancer. The WHO has revealed that in May of 2014 lung cancer related deaths in Lebanon had reached the figure of 749. This represented four percent of all deaths in the country. Lebanon is ranked number 67 in the world as far as its death rate goes. In the latest date published by the WHO, in May of 2014 there were 395 deaths that were directly related to colorectal cancer. This represents 2.11 percent of all deaths in the country. Lebanon is ranked number 78 in the world.
Prostate cancer is a very common type of cancer affecting men who have attained the age of fifty years. The trouble with prostate cancer is that it is slow growing and it does not always come with symptoms. This makes it very hard to detect the disease. The most common treatment options include surgery and radiation therapy as well as hormonal therapy and proton therapy.
Ovarian cancer in Lebanon
Ovarian cancer is perhaps the leading if not the most lethal cause of death among Lebanese who suffer from gynecological malignancies. Even though the level of surgery in the country has risen and in spite of better chemotherapy treatment, the prognosis for patients suffering from ovarian cancer is not good.
All this makes one conclude that the dynamics of cancer have not changed all that much since the fifties. The only exceptions are cancer caused by smoking and by diets.
References
World Health Organization (WHO): Lebanon
Trends in mammography utilization for breast cancer screening in a Middle-Eastern country: Lebanon 2005–2013
http://www.annalsofepidemiology.org/article/S1047-2797(97)00109-9/fulltext
http://bmccancer.biomedcentral.com/articles/10.1186/1471-2407-6-194
http://www.ncbi.nlm.nih.gov/pmc/articles/PMC3996020/