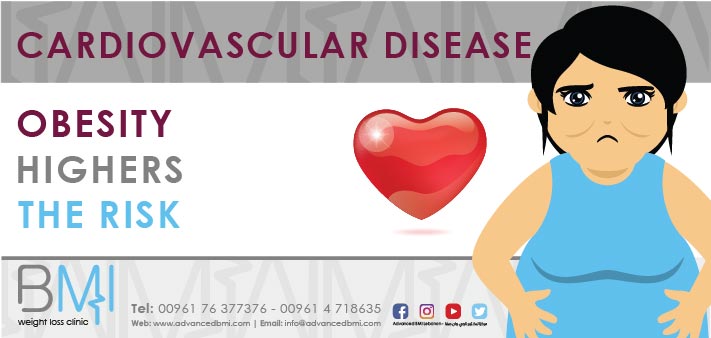 Obese Women Could Be at a Higher Risk for Cardiovascular Disease
In normal circumstances, women under the age of 55 are thought to be less at risk of developing heart disease because of their young age as they have high estrogen levels.  However, recent studies show that overweight and obese women lose this estrogen protection earlier than others. Doctors agree that obese and overweight women are more at risk of developing cardiovascular diseases compared to men of the same age.
Layla (aged 32); a lady who was interviewed in a Television session discussing obese women's risk of heart disease shares her concerns about this issue. She said that this topic makes her feel scared and uneasy because her family has history of heart disease. She is scared to think of her family members dying as a result of heart disease.
But Layla is aware that she might be predisposed to heart disease and that her health affects her and her whole family. She says she and her family try to eat better and exercise regularly to prevent heart disease.
According to Dr. Erin Belin de Chantemèle and Dr. Jessica Faulkner; who both study heart disease at the Augusta University's Medical College of Georgia, a steroid hormone known as aldosterone obese women who have not yet reached menopause at risk.
"I believe that these higher levels of aldosterone in these young obese women contribute to their increase in blood pressure and cardiovascular disease." stated Dr. Faulkner who  studied heart disease at the Augusta University's Medical College of Georgia.
She says that developing heart disease at an early age will possibly lead to more health problems for these women later on.
"Cardiovascular disease in young ages predisposes too many problems and later if the development of the vascular attention and increase in blood pressure developed early on, so we are better able to treat young obese women to prevent problems later on." said Dr. Faulkner.
We can help you prevent obesity, contact us today!