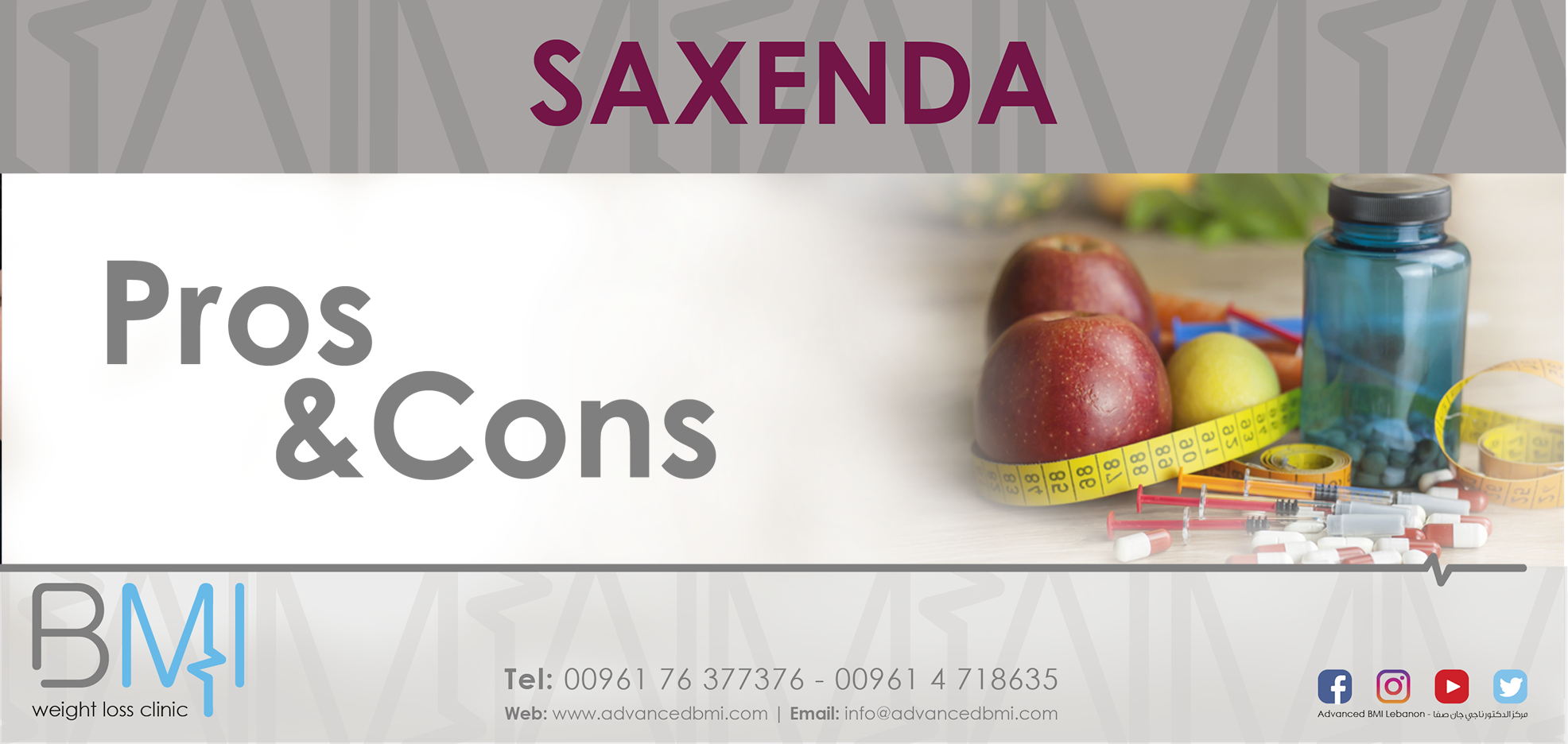 Why Saxenda and what is Obesity?
Saxenda, like Victoza, is a glucagon-like peptide-1 (GLP-1) receptor agonist called liraglutide, that has been approved by the FDA (Food and Drug Administration) for weight reduction. Obesity is now considered a disease. Being obese is having a BMI over 30. It is very important for any individual with a BMI higher than 30 to lose the extra weight, as there are many comorbidity diseases such as: diabetes and high blood pressure. Obesity should be treated immediately in order to prevent other health complications. There are several ways in order to lose weight such as a healthy balanced diet, exercise and weight loss drugs. However, in some cases, it is more beneficial to do all three together.
What are weight-loss drugs?
Do you have a BMI higher than 30? Have you tried diet and exercise for weight loss with no solution? Do you have any comorbidity diseases? If yes, weight loss drugs may be a good solution for you. A doctor may prescribe a weight loss drug to overweight patients if they are having trouble losing the extra weight for a long period of time. Individuals with a BMI higher than 30 are considered overweight and are candidates to weight loss drugs. These types of drugs are also prescribed for individuals who suffer from other serious health problems such as: diabetes and high blood pressure.
In addition, a healthy balanced diet should be maintained while taking these treatments along with an exercise plan.
What is Saxenda?
Saxenda or Liraglutide is a drug used to treat type 2 diabetes. It is also used to treat obesity when a low-calorie diet and exercise fail, and helps to prevent the weight from returning. Saxenda comes in form of injections. Liraglutide is also prescribed to overweight patients who suffer from: high blood pressure or high cholesterol.
Before starting to use this drug, it is very important to tell your doctor if you have any allergies, if you are currently taking any other medications as this medication is strong on the body. These injections, are not recommended, around the time of eating as there may be some interactions. It is also not recommended to consume alcohol and tobacco while on this treatment.
Women who are pregnant, trying to get pregnant or who are breastfeeding should not be taking any weight loss drugs.
Does it work?
These weight loss drugs help individuals feel full; they either increase feeling of fullness or decrease appetite. Some of those drugs can do both. Others, work on the absorption of fat.
In fact, it has been proven that weight-loss drugs help losing 3 to 7% of an individual's total weight in 12 months. Many studies show that these types of treatments are more effective when it comes to weight loss, than simple lifestyle changes.
Furthermore, weight loss drugs could be a good solution to weight loss however, a healthy balanced diet should be maintained as long as a good exercise plan.
What are the side effects to weight-loss drugs?
While weight loss drugs may be a good solution for weight loss, consequently, they also come with side effects. The most common side effects of the use of Saxenda are: nausea and vomiting. Other side effects from different weight loss drugs are: headache, back pain, loose stools, flatulence, constipation, an increase in heart rate, blood pressure and insomnia.
Therefore, it is always best to consult a doctor before usage.